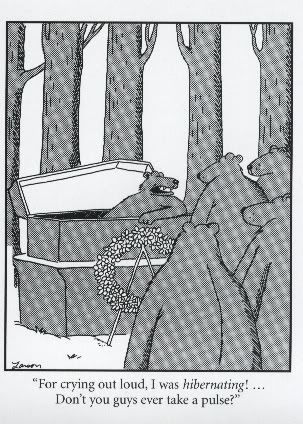 I think my recent baby announcement has saved APYOC! Haven't had this much traffic in ages.
I am home sick today (that's sick
at
home rather than sick
for
home, but come to think of it, that too.) Along with
growing a human being
, my body has been busy busy busy working overtime fostering a diabolical new hybrid strain of stomach flu and head cold, which I think is pretty innovative. I'm doing my own small part during these dark economic times by purchasing an unholy amount of Canada Dry and Kleenex. And all this without resorting to my usual beloved cocktail of Lemsip and cocodemol!
Okay, back to bed.